Choose the best binocular for you with our basic guide

What do you need from your binocular?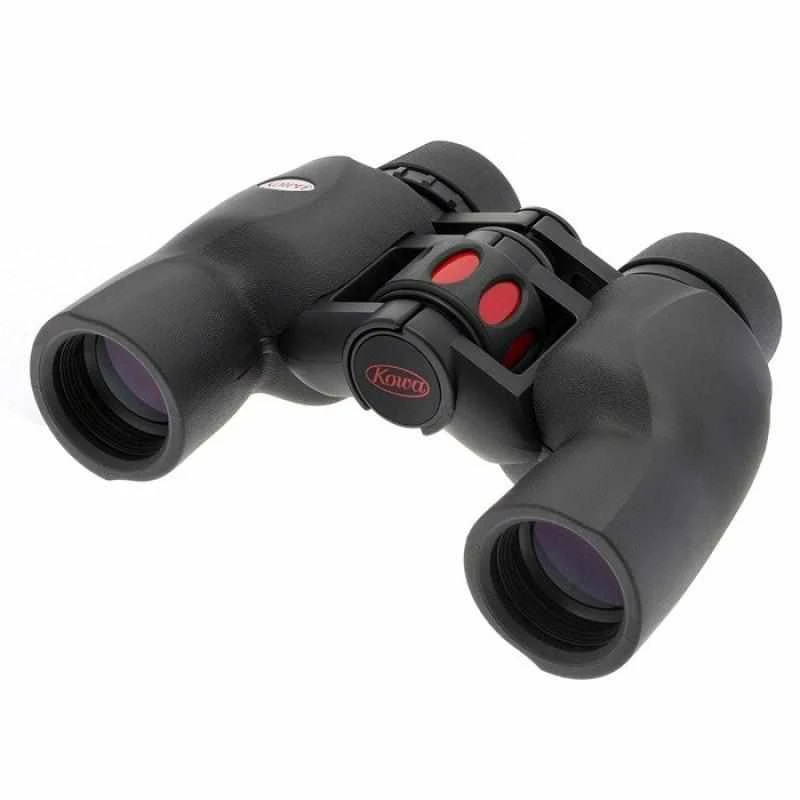 General Purpose
If you don't have a specialist purpose in mind you have plenty of choice. If you have a great view and expect to keep them at home, then your best choice might be a large bulky pair. But if you want something to take hiking then go for something more compact.
But how much magnification do I need?
8x or 10x is suitable for most people in most cases. If you think you need significantly more you may want to consider a spotting scope.
I've heard about auto-focus, what's that?
'Auto-focus' or 'focus-free' is a marketing term. What this actually means is the binocular has its focus fixed to infinity, and the optics are designed so that most of the image is in-focus at once. Your eyes do the rest. The downside is older persons, or people who naturally have trouble focusing, may find them uncomfortable or even impossible to use.
I'm looking for a binocular for someone with unsteady hands
A binocular with a lower magnification is easier to hold steady. Alternatively consider getting a binocular that can be fitted to a tripod.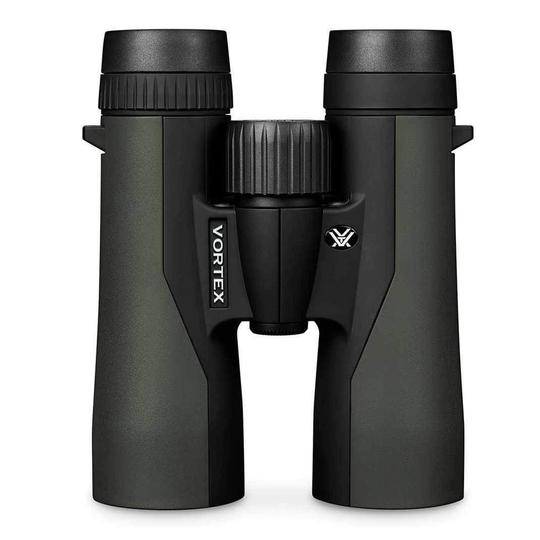 Hunting, Birding and Safari
If you're looking for wildlife in the field, you'll want a binocular that provides a bright image even in low light. The binocular will also need to be robust and weatherproof so that it isn't a liability in the field.
For Hunters
10x42 has become so ubiquitous, and for good reason. It is not overly cumbersome, but still large enough to provide a bright image.
For Safari
As with hunting a larger lens size and a higher magnification is preferable, especially if you're looking for wildlife at dawn and dusk.
For Birders
New Zealand's most popular birding spec is 8x42. Much of our bird life is small, and found beneath dense canopy. 8x42 will provide a bright view that's wider than a 10x. This is ultimately a guideline, and you may find an entirely different spec to be preferable for you.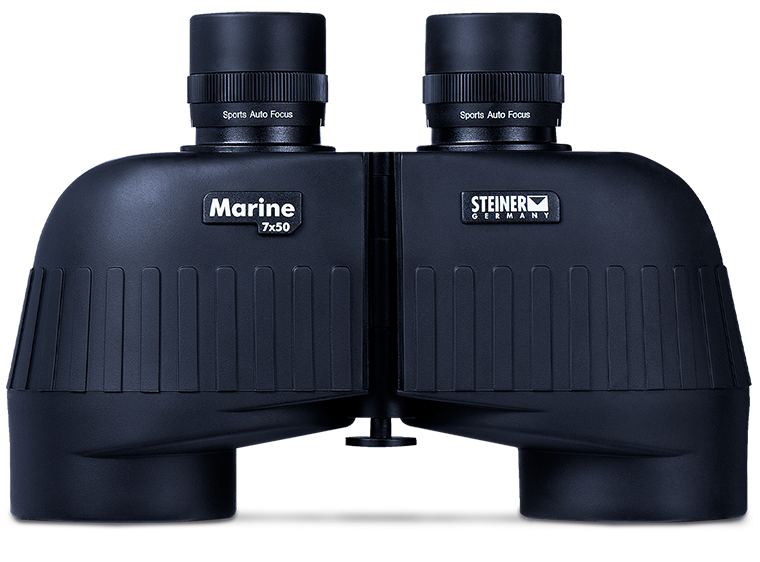 Marine
If you're on a boat, you'll want a binocular that provides a bright, stable image in a rugged, waterproof body. Marine binoculars are typically 7x50 in the porro design. Low magnification and a large size makes them incredibly quick and easy to use. This simple convenience is invaluable when you need to quickly identify potential hazards at sea.
The typical marine binocular is highly resistant to salt water corrosion. If you live near the sea, or need a binocular to use from the beach a marine binocular might be the right type for you.
The first number is the magnification
For example:7x50 binoculars would mean that the binoculars have a magnification power of 7; this means that the object appears 7 times closer than with the naked eye. If you were looking at a boat 100 meters away, using a pair of 7x binoculars would make that boat appear to be around 14 meters away.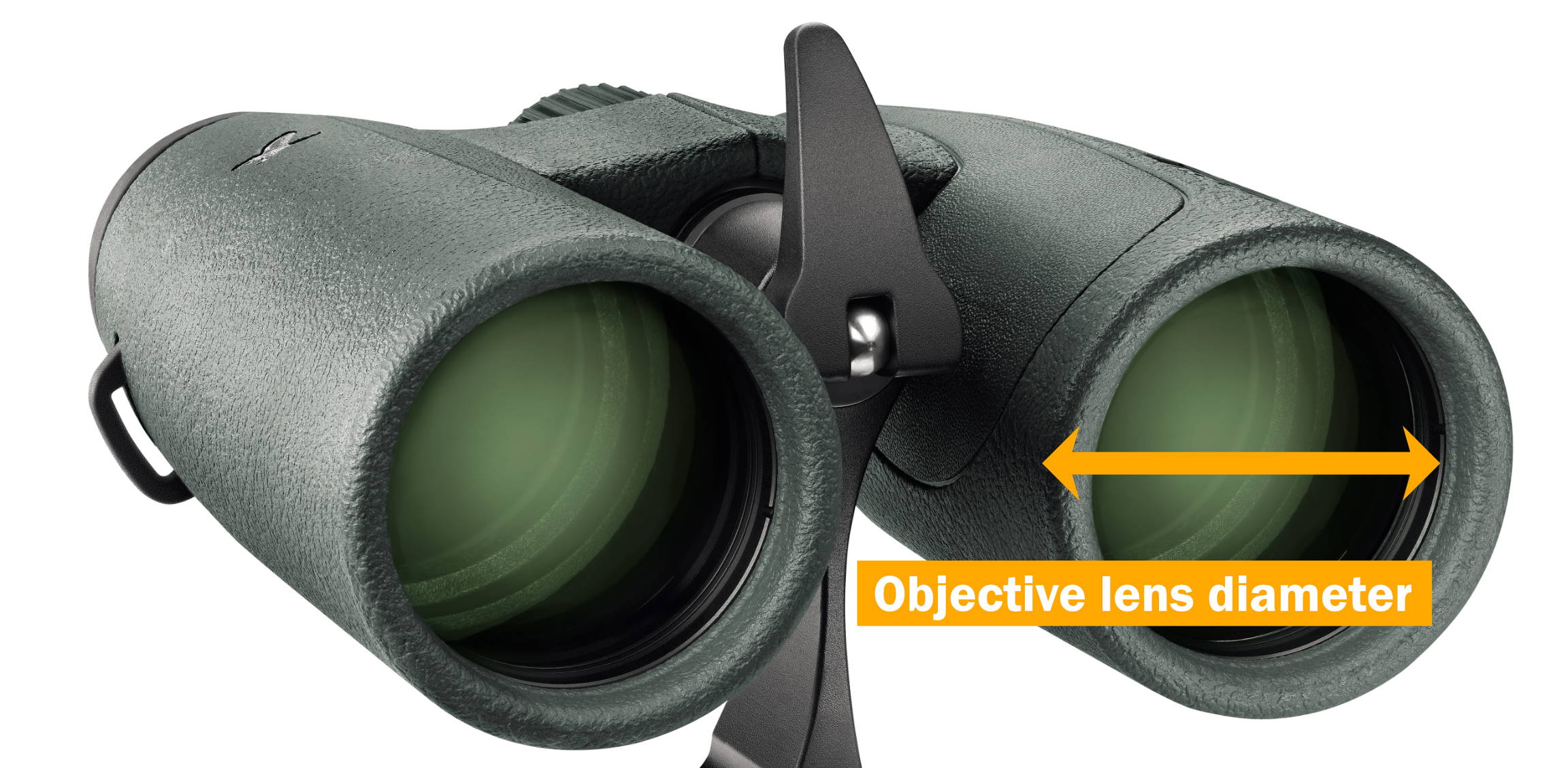 The second number is the diameter of the objective lens
Light enters the binoculars through the objective lens, the size of the lens will determine the brightness of the image as well as the exit pupil rating, which is used to measure performance in low-light conditions.
The magnification (7) divided by the lens diameter (50) = a 14mm exit pupil diameter The higher the number, the brighter the image during low light viewing. If you are planning on doing low light, sunset observation, go for a 40mm + lens size.
Field of view determines how much you see, horizontally in clear conditions at 1000 yards (914 metres).
If, while shopping for binoculars, you see a degree specification without a label, just remember that if it's a low number like 6.3 or 7.8, this will be the actual angle of view since it's referring to the angle at the objective lens. If it's a large number like 55 or 68 it is referring to the apparent angle of view.
More is better and not all binoculars are built equally in this respect. Manufacturers don't agree as to how to express this either on there specifications so if you wanted to work it out yourself, here are the formulas:
The first thing to know is that 1-degree = 52.5 feet at 1000 yards. From there you can start calculating.
So if you have an 8x42 binocular and that the FoV is 360', you can calculate that the AoV (Angle of FOV) is 6.9-degrees (360 ÷ 52.5) and that the AAoV (Apparent angle of view) is 55.2-degrees (6.9 x 8). By flipping these basic formulas, you can extrapolate any of the other values.
Just to show the relationship between magnification and FoV, if that binocular above was a 10x instead and the FoV was the same, the angle of view would remain 6.9-degrees, but the apparent angle would be pumped up to 69-degrees.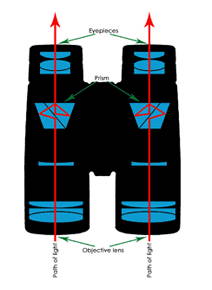 Roof Prism
Straight profile, eyepieces in line with objective lenses, fairly new design.
Pros:
More impact resistance than porro prisms

Compact

Lightweight

Normally waterproof

Higher optical quality, most top-end binoculars use roof prisms.
Cons:
More expensive than Porro prism binoculars
Slight image quality loss when not coupled with phase correction technology (most if not all binocular we sell have this technology)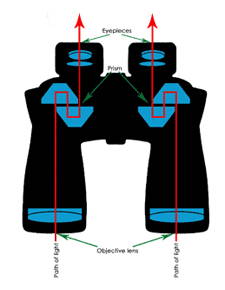 Porro Prism
Classic design, eyepieces set closer together than the objective lenses.
Pros:
Better image quality for your buck at the low end of the price scale
Typically have a brighter image due to a larger objective lens
Low cost
Cons:
Often not waterproof
Bulkier than roof prism binoculars
Less impact resistant than roof prisms
Ultimately what's right for you will depend on your personal preferences and your specific requirements. If practical we highly recommend you come into our retail showroom, we keep a wide range stocked in-store so you can try before you buy, and really find the binocular that's right for you.
If you have any further questions don't hesitate to contact us for some expert advice.