Save with our Auckland Airport duty free service

We offer a duty free service for customers departing overseas via Auckland International Airport. This allows you to purchase at a duty free price on products that are not normally available at duty free shops.
Please note: this service is available to departing travelers only.
If you are departing via Auckland International Airport, you are eligible to receive a discount on the price of the product.

Goods and Services Tax, which is normally included in everything you buy in NZ is not applicable to other countries meaning that if we ship the item directly to the International Airport, we are able to refund you a percentage of the item's price or a flat rate (depending on the item value) saving you money!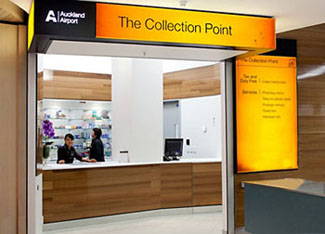 To receive the refund and in order for us to deliver the goods to The Collection Point in time, these conditions must be met:
For the goods to be delivered to The Collection Point in time, you must give us at least 3-5 working days before your flight for the appropriate paperwork to be completed and the courier to delivery the goods.

If your item/order is worth more than $4,230 NZD inc. GST, a flat rate Airport Charge of $345 is charged instead of 8% + GST.

Flight details, photo ID and normally a boarding pass are required to collect your items.

You must contact Jacobs Digital after ordering for the GST refund and to let us know your flight plan information.

Your item must be able to be carried onto the plane as carry-on luggage, generally most airlines only allow carry on up to 10kg. Please check with your airline or travel agent regarding your carry-on allowance.
---
You will save 7% on any purchase under $4,230.
Purchases over $4,230 receive a further discount as the airport fee becomes a flat $345
Purchases below $180 are ineligible for the duty free service.
To work out how much you get refunded use the calculator below. Enter the GST inclusive price from the product page and hit calculate.

Without GST

Airport fee

Refund

Final cost

We refund direct to either the credit card used for the order or into your New Zealand bank account. Refunds are typically processed in 2-5 working days. The refund comes from Jacobs Digital not the Auckland International Airport.
---
Where is the Collection Point in Auckland International Airport?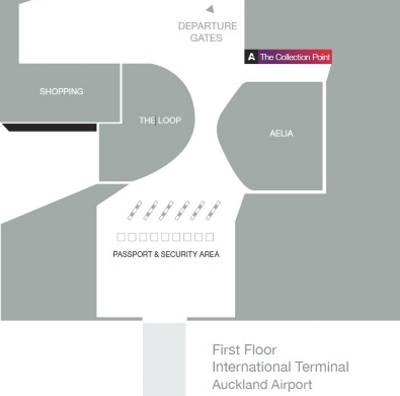 ---
What information does the Collection Point Require?
The Collection point requires information from you to verify your identity when collecting the goods. The information can be provided on the checkout page or we will call you after ordering and must be obtained before we are able to send the goods to the airport.
Required:
Flight number
Flight date
Flight time
Passport number
First and last name as they appear on the passport
Email address
Gender
Nationality
Optional Information:
Strata number
Mobile phone number
Tour ID
---
You can visit our store from Monday till Saturday, 9am to 5pm.
Call us on 09 480 5903 or get in touch with us using the form below.
Thanks!
This field is required
This field is required
This field is required
This field is required