Contact us
Customer Reviews
Customer Reviews
Write a Review
Ask a Question
07/09/2020
Keith D.

New Zealand
Great Unit
Unpacked Gold Monster 1000 and had assembled in 15minutes(easy) Went up my drive to test and found the wife`s gold nugget earing no problem at all. Can`t wait to get out in the wilds of Otago and make my fortune. (or at least have lots of fun trying)
04/09/2020
Hannah B.

New Zealand
Gold monster win!
My mum lost her gold wedding ring moving plants in the front lawn 30years ago! Found it within the first 2hrs of use so paid it self of monetarily and emotionally in a instant! So sensitive it found a Cadbury Cream egg wrapper 10cm under the soil, impressed with the detector, not so impressed with that find lol. Get one!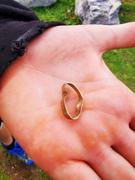 27/05/2020
Kurt C.

New Zealand
Great service
Was weary to leave a review so early as I havn't had a good chance to use the machine but had a minor issue with the machine. Customer service from Alex was great he helped solve the problem promptly. Found gold here with the customer service but not yet with the machine. Cheers.
05/05/2020
paul g.

New Zealand
Good as GOLD
just turn on and your away . First time out got $2 gold coin (Australia) 300mm down under , You will find Gold no trouble